HP Stitch Sublimation Printers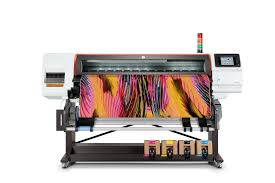 SPORTSWEAR * FASHION * SOFT SIGNAGE * INTERIOR DESIGN
Bring your designs to life and get richly saturated colors, even when printing at top speeds.
Create sharp, vivid graphics, from team uniforms to technical outfit and get consistent colors year after year.
Exceed your clients expectations with outstanding deep blacks, vivid colors and sharp results, every time.   Get stable colors, even over long periods of time.  Print to the thinnest of papers at high speeds and also have the option to print to directly on a wide range of polyester fabrics.
Hewlett Packard didn't invent Dye Sublimation, it's reinvented it.
HP Stitch S300- 64" Subimation PrinterHP Stitch S500- 64" Subimation Printer ** High Speed