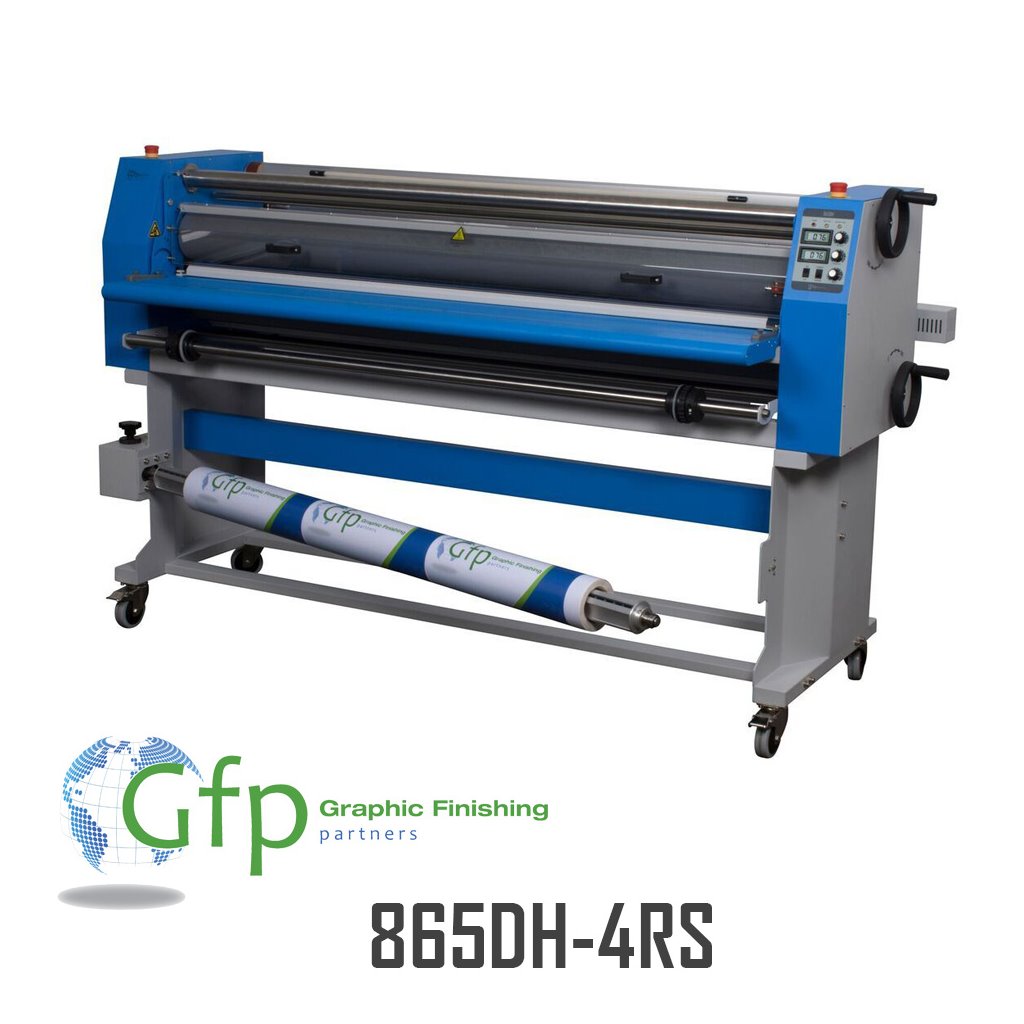 Gfp H65DH-4RS 65"
Versatile 65" Laminator with Dual Heat for PSA or Thermal Films.

ULTIMATE FLEXIBILITY Dual heat for thermal & cold apps 
MAXIMIZE PRODUCTIVITY Inline Rotary Slitters
FAST ROLL CHANGES Front/Rear Swing-out shafts
EASY LOADING 3" Quick-Grip Swing-out Shafts
INDUSTRIAL DESIGN Years of maintenance-free service.
H65DH-4RS 65"  $18995
ADD MACHINE DUST COVER:  $104.95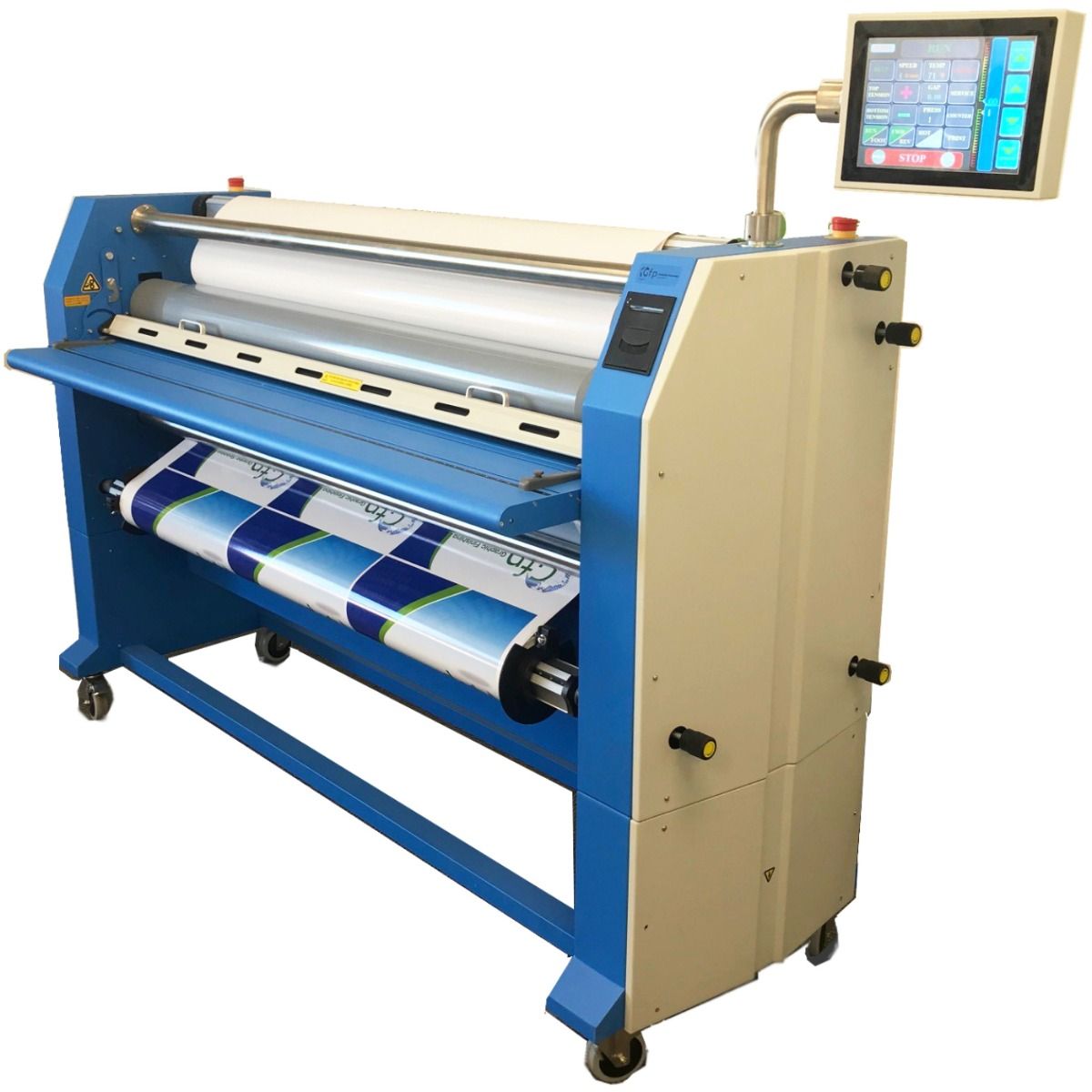 Gfp H65DH-4RS 65"
Production Top Heat Laminator Gfp's most advanced laminator with "Smart Finishing Technology" for the demanding Wide Format Finishing Professional.
Digital MicroController System
Color Graphics Operational Displays
Electric Roller Gap/Pressure Control
Swing Out Unwind and Rewind Shafts
Inline Rotary Side Slitters
Top Roller Heat Assist
Integrated Rear Rewind
Roll Label Printer
Operator Warning Alerts
Onboard Operator Help Tutorials
Touch Screen User Interface
​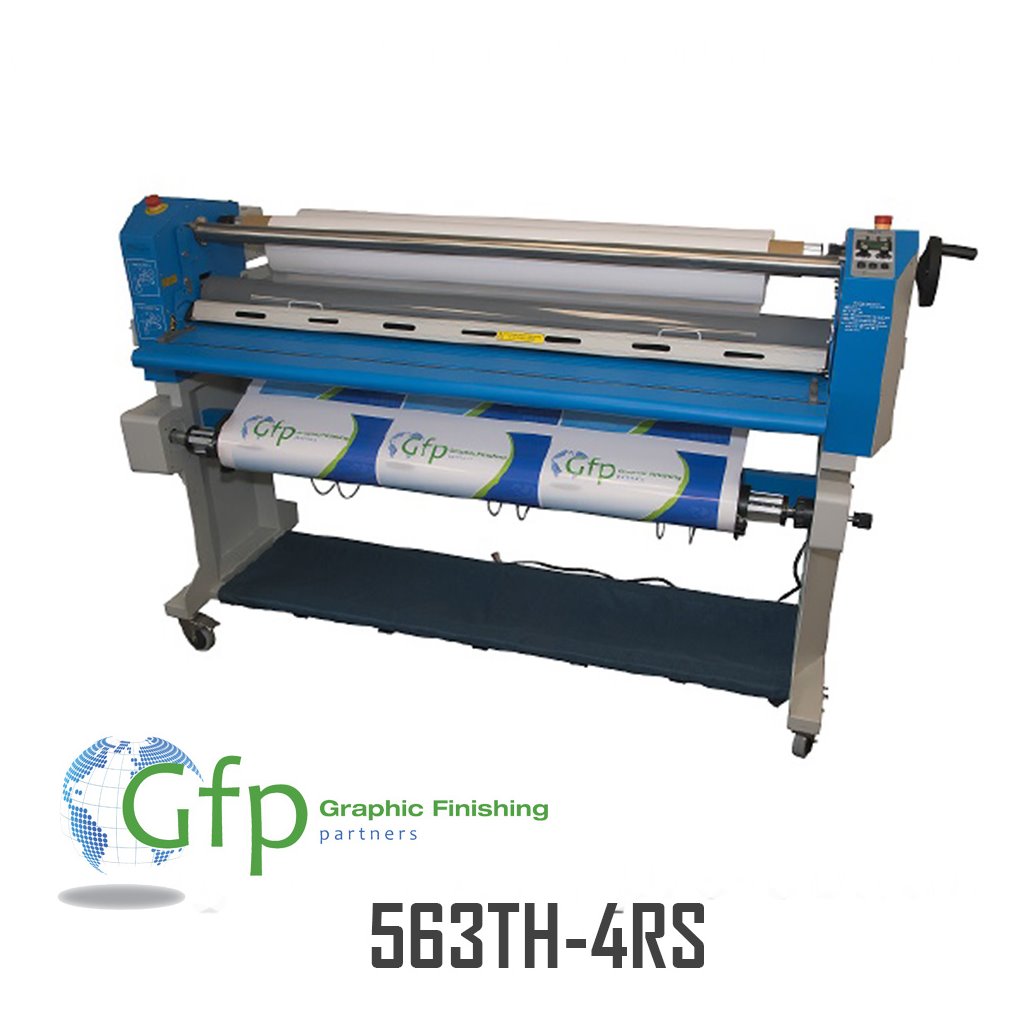 Gfp 563TH-4RS, 63" Laminator
ProductionTop Heat Laminator What's the best way to make your production even better? Shorten film loading time? Make fewer film changes? Increase throughput speed? The 563TH-4RS does all that and more.
Maximize Productivity with Inline Rotary Slitters
Fast Roll Changes with Front/Rear Swing-out shafts Easy Loading 3" Aluminum Quick-Grip shifts Rugged Design Metal Alloy heaters versatile Roll-to-Roll operation.
563TH  $10,595
ADD MACHINE DUST COVER:  $104.95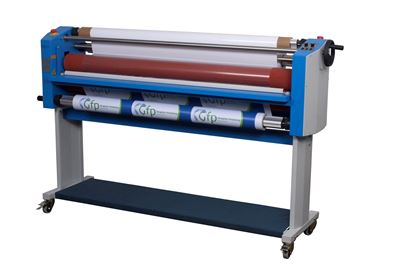 Gfp 300 Series
Sign Shops and Digital Printers now have an affordable option for pressure sensitive applications. The 300 Series delivers rugged construction, labor saving features and high quality output in an entry level machine. Added top heat for better overlamination, mounting and board coating results.
355TH  55" $6895
363TH  63" $7895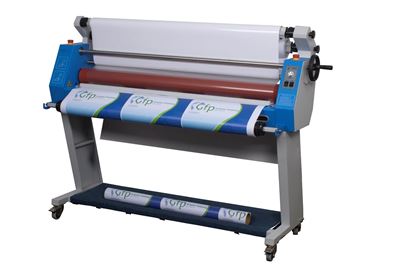 Gfp 200 Series
The Gfp 200 Series laminators are the affordable alternative to time-consuming hand finishing with rollers and squeegees. Now even the smallest shops can compete for bigger jobs with confidence. The 200 Series will shorten production time, increase profitability and produce consistently professional results.
Affordably Priced, designed for small shop operations Simple to Operate, Labor saving features
Feature Rich, Produces professional results
Rugged Design, Years of maintenance-free service Complete Mobility, Moves on stand with casters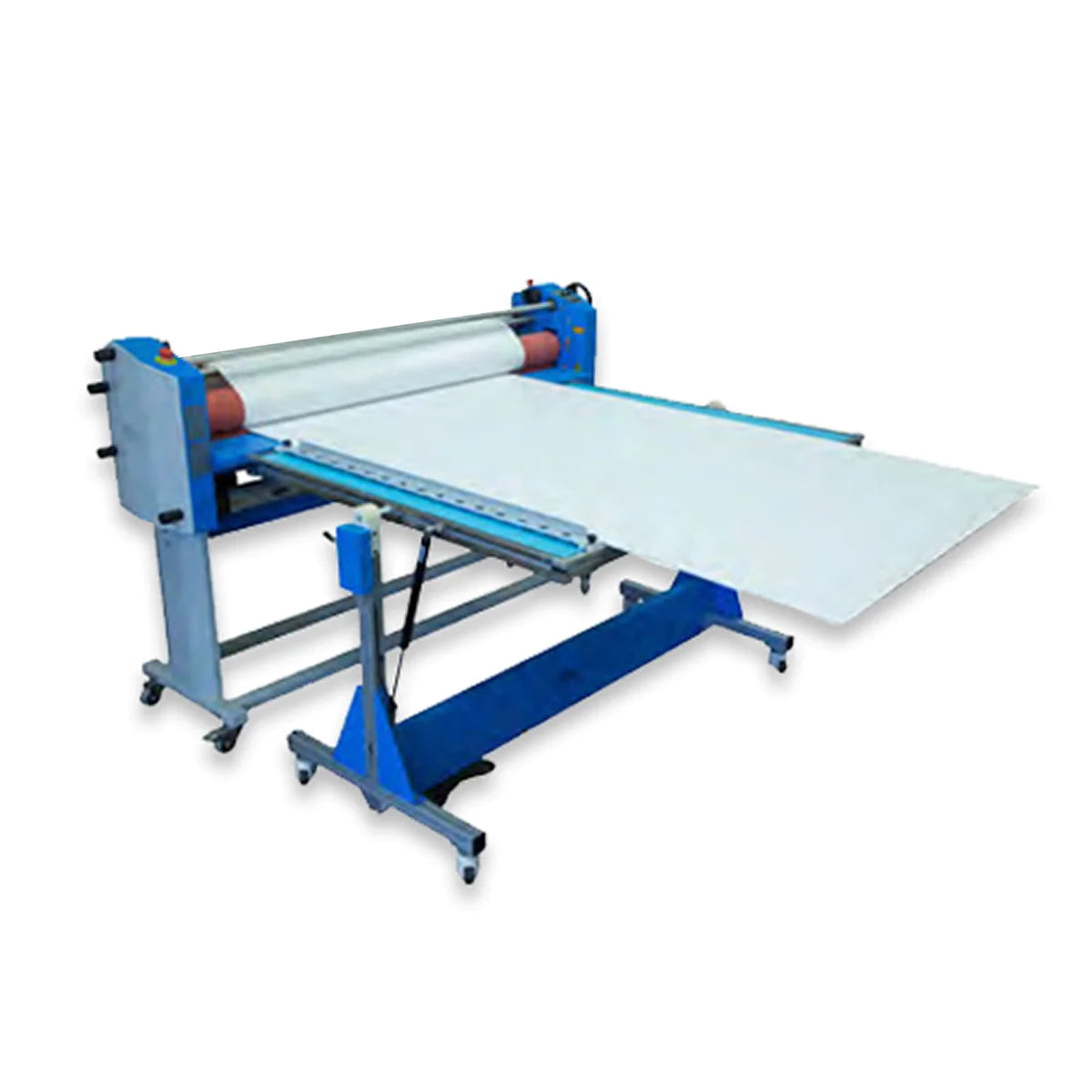 Gfp FT48 60" Finishing Table
The FT48 turns any roll laminator into a sign making, flatbed applicator for mounting or laminating rigid substrates and printed sheets by providing a faster, easier one-step roll application process. It combines a 60" W x 48" D roller ball transfer table with a cutting surface, both in one space saving accessory.
Lower cost
Dual functionality
Faster workflow
Lightweight strength and durability
Simple set-up/operation
Comfortable 38" table height
Two-sided work surface
Space-saving portability
MSRP  $3095