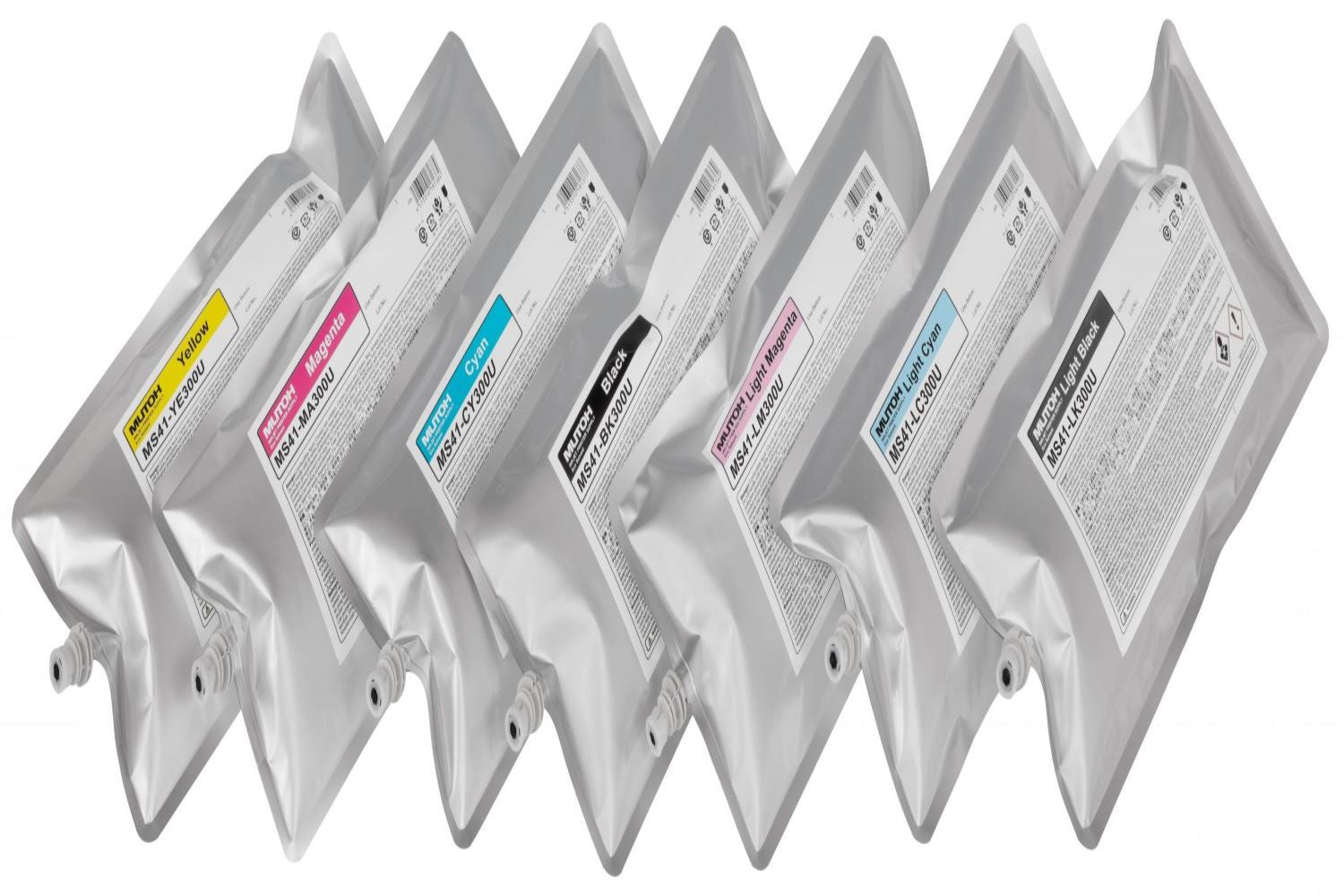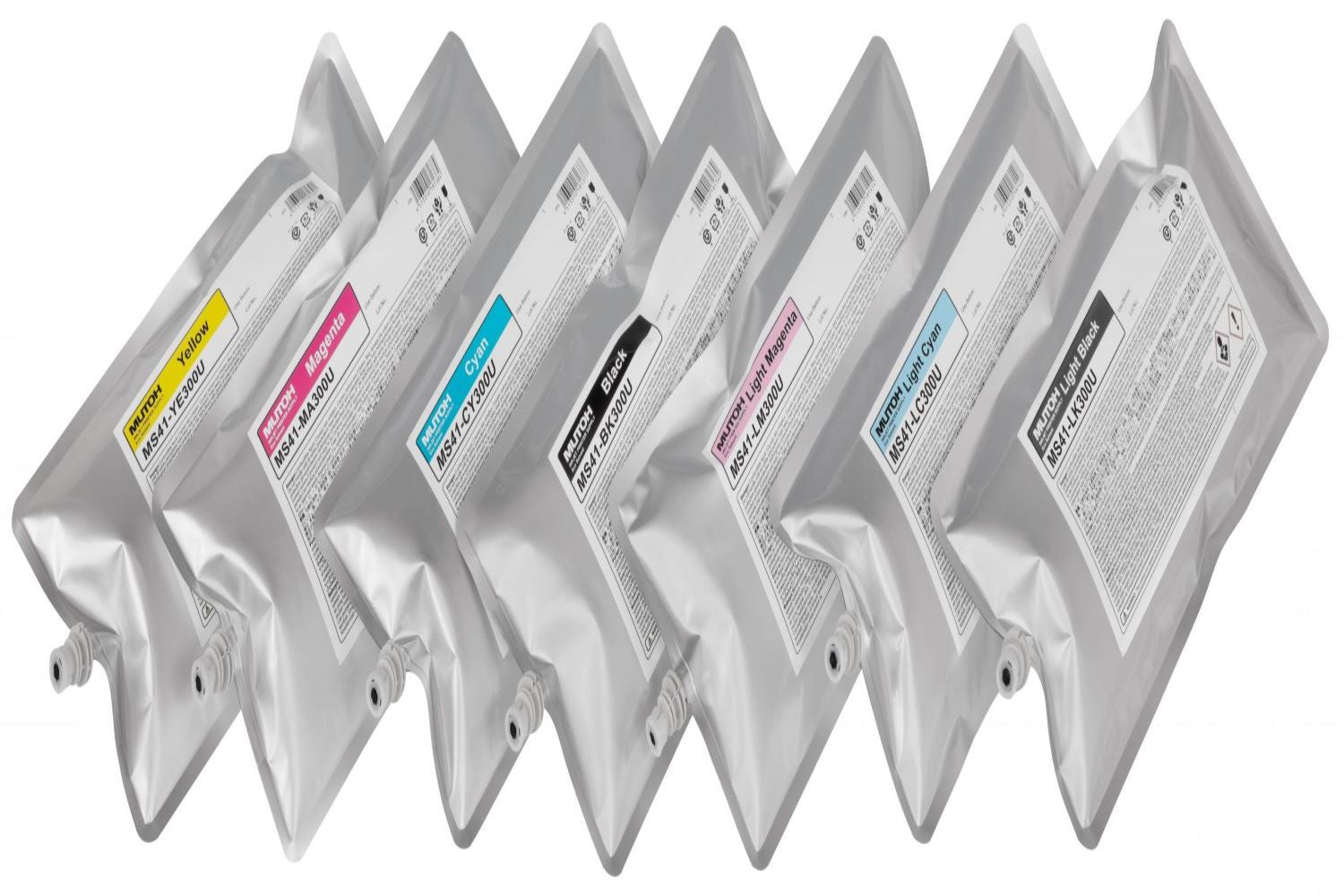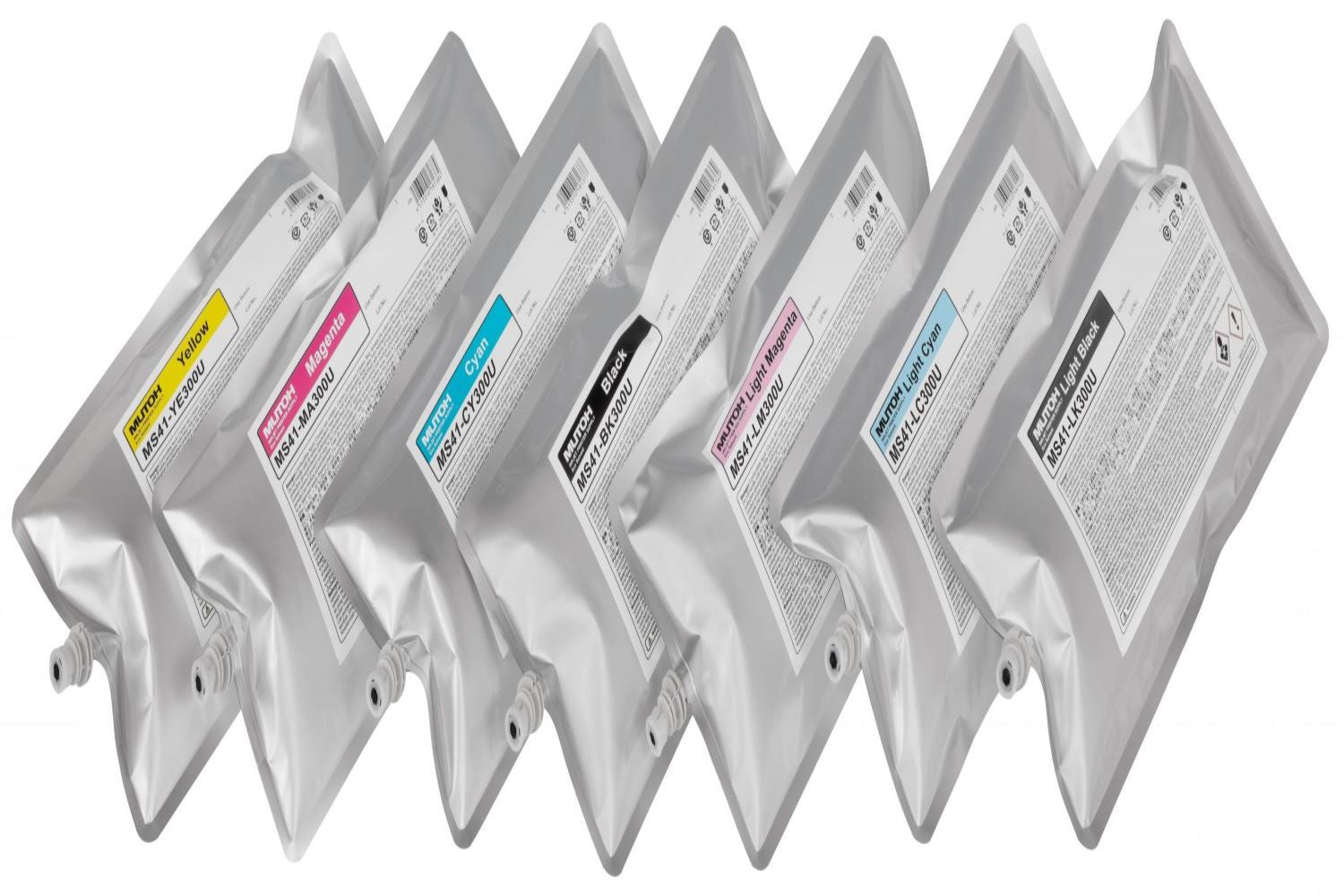 Mutoh MS41 Eco-Solvent Ink for XPJ, 1000 ML
Mutoh MS41 Eco-Solvent Ink is a premium OEM ink for Mutoh XpertJet Printer models:  XPJ-1641SR, XPJ-1682SR, XPJ-1341SR PRO, XPJ-1641SR PRO, XPJ-1682SR PRO.
MS41 is the latest generation of MUTOH eco-solvent ink building on over a decade of innovation and experience in outdoor printing. MS41 maintains the outdoor durability and abrasion resistance of earlier ECO Ultra inks but adds an expanded color gamut and improved dot gain. MS41 is engineered for superior image quality and exceptional production speeds. 
• Environmentally conscious one liter bags allows for longer production runs between replacements
• Avg ink cost approximately 17¢/sf, b
ased on 39" x 39" test prints in Graphics2 mode. Actual print cost will vary based on image saturation, ink coverage, and print modes. This information is provided for estimation purposes only and should not be construed as a guarantee of performance.