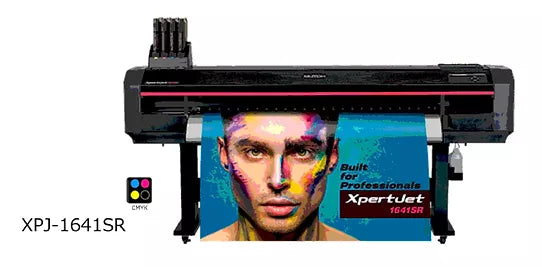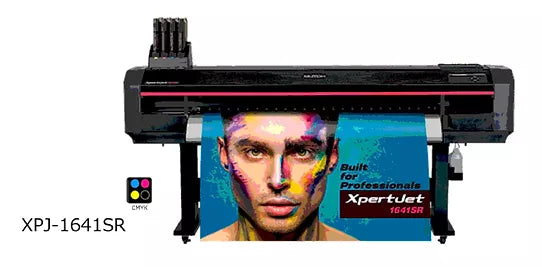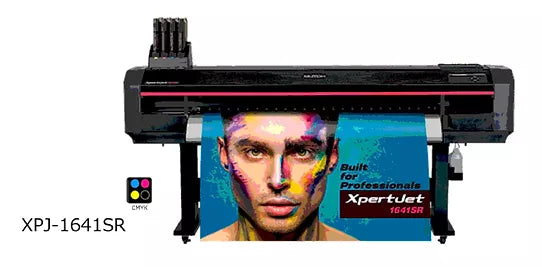 Mutoh 1641SR Pro 64" Eco-Solvent Printer
The XpertJet 1641SR 64" Eco-Solvent single head, 4 color (CMYK) printer, builds upon Mutoh's made in Japan reputation and delivers superior print quality outstanding speeds at an affordable price. The newly designed platform is packed with features like automatic bi-directional alignments, a user-friendly touch panel, added LED lighting, and an upgraded media feed flange that allows operators to easily and quickly load media and exchange multiple rolls.
All features are designed to increase user-friendly operation and maintenance while continuing to offer high production, high-quality output. The "XPJ" 1641SR is paired with Mutoh's "MS41" Eco-Solvent ink, which offers users a larger color gamut, outstanding durability, and improved dot gain.